2010 Chrysler Sebring
Last Updated: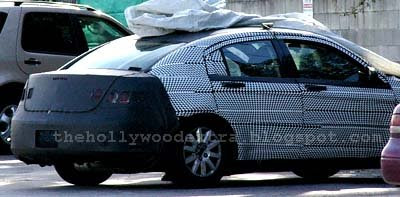 Chrysler announced a few months ago it was already working on revising the Sebring (And Avenger) because of slow sales . Well… duh…
Anyone with half a brain could have told them these cars weren't going to be major hits.
They just needed a small 300 . This would have been a hit.
From this picture taken a few days ago, I don't really see any major changes. I think they might be concentrating on the interior.
There isn't much they can do until a full redesign.
New tail lights and front end won't turn this car into a model…