2010 Saab 9.5
Last Updated: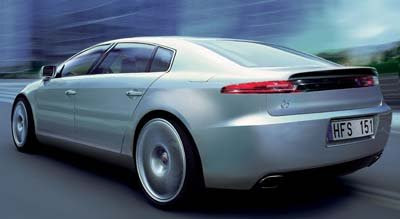 I just wished the 2010 Saab 9.5 looked like that. Or even close to it.
But I'm afraid they will, again, be led by fear. Fear of competing with mostly other boring looking luxury sedans.
Saabs should be original. Not for everyone.
We'll know more in the summer of 2009, when the all new 2010 model comes out.