Another super cheap car
Last Updated: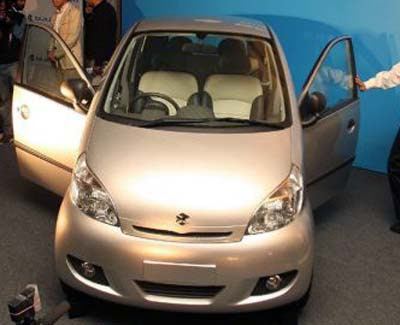 the battle for the $2500 car isn't over yet.
Now Renault/Nissan wants to compete with the Tata Nano (So far the cheapest car in the world from India).
Together with their Indian partner Bajaj they have just announced their own super cheap model.
It doesn't look nearly as crappy as one would expect. (Although these doors look real thin)
Despite the Nissan connection, don't expect this over here anytime soon….