Batmobile for sale!!!!!
Last Updated: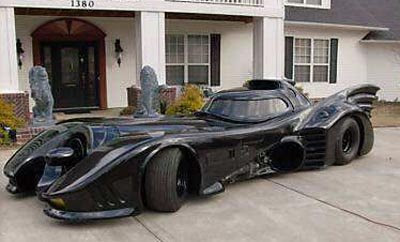 That's right.
if you ever wanted to own the Batmobile from Tim Burton Batman movie.
It's not clear from the Ebay page if the car was actually used in the movie (5 were built).
I'm not even sure if you can really drive this outside of your property either.
No matter what, you will need some serious Bruce Wayne kind of money with a starting bid of $500,000,00!
I must admit, I remember seeing this movie when it came out (actually a week before, thanks to a friend at WB)
And that night back in 1989, I really felt my 1968 Chrysler Newport was my version of the Batmobile….)
Click on the title for more.