Day 5. The little things…
Last Updated: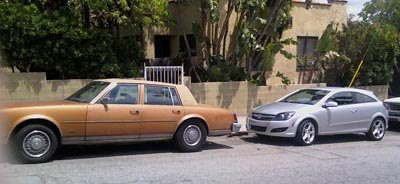 GM then and now. 30 years.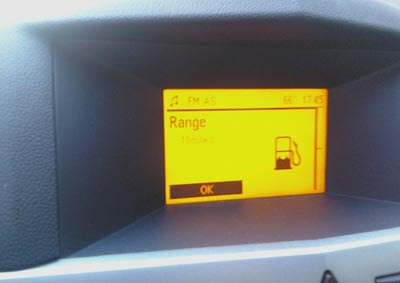 Here are a few small annoying things I noticed about the Astra.
All cars have them no matter what the price…
When you only have 30 miles left worth of gas, the info screen goes into this default mode. Blocking any other modes. Like the radio.
So you can't adjust anything until you put so gas in the tank.
Sure it's a strong way to remind you about not running out of gas, but it is also driving you nuts.
I hate it when cars treat me like a 3 year old.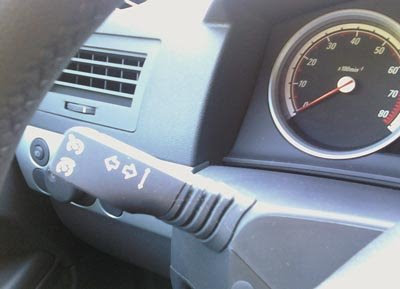 The turn signal is different than any other car . And it's a bit weird. it just doesn't stay down or up when you push it. So you just don't feel it working. Sure you can hear it (And it sounds like an old 70's GM car), and see it on the dash.
But it does feel different and is actually pretty hard to get used to.
I wonder if it's an "Opel thing".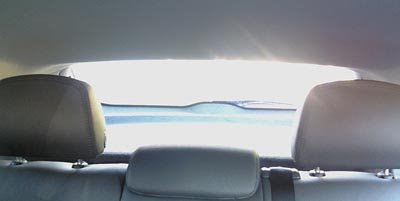 The visibility in the back is pretty scary. But not as bad as the Mini Cooper.
But despite the narrow widows, visibility is OK on the sides.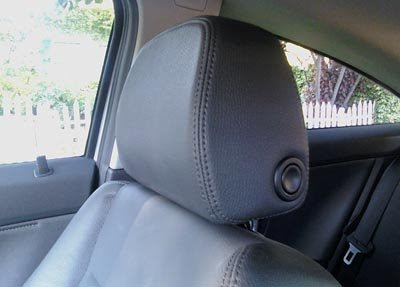 The headrests move up and down, but not forward like on VWs.
So they're always too far back. Like on most cars…
These are small things that some people might not even noticed.
But I'm picky…