Flex in the wind tunnel
Last Updated: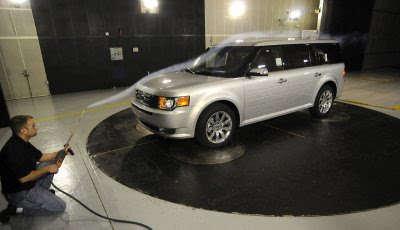 Almost looks like a funny picture. A brick looking wagon in a wind tunnel.
I know every car goes through it, but that's nit the first thing I think about when I see the Flex.
Ford is trying something different, at least. I guess Dodge is too with the Journey.
Both of these are new takes on the "old" Minivan idea.
I sat in a couple of Flexes and it's fine. Still a couple of cheap looking and feeling area.
It will depend on how much people pay for it.
What do you think? Will this work for Ford?
Would you "Drive one"????