G6 revised
Last Updated: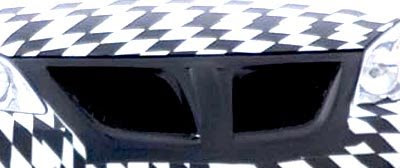 The Pontiac G6 will get a new front for 2009.
Not all new, let's say "newer"…
I'm not sure that was really needed. But what is needed is a revised interior. The current one is actually OK, but that car deserves better.
It drives very nice, feels very solid, looks good. But the interior is far inferior to the Malibu or even the Aura.
Let's hope this will be addressed. Although I fear they'll leave it alone.
Just like the interior in the "revised" 2009 Cadillac XLR…
I will be getting a G6 convertible to drive late next week.
Click on the title for more….