Subaru Outback quick drive
Last Updated: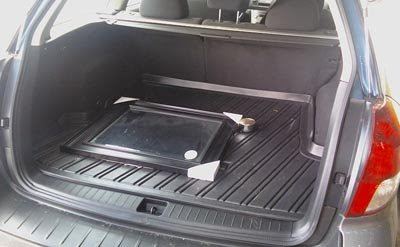 I was always curious about the Outback.
It looks really nice and I think the interior is one of the best around.
So here are my thoughts after a short drive.
-The car feels really solid.
-I was pretty amazed how smooth the engine is. The car I drove was a base 2.5 Liter and it felt and sounded almost like a V6
-The transmission is super smooth. Although only a 4 speed. Which would hurt highway mileage.
-Suspension is very comfortable and the car handles very well at the same time.
-A pretty roomy back seat and a big trunk.
I was actually very impressed with the Subaru Outback.
The one I drove retails for $23 600 but carsdirect has it for just under $21 000.
I think this is a great deal for a family car. And much better than any SUV/crossover I've driven so far….