VW Routan prices
Last Updated: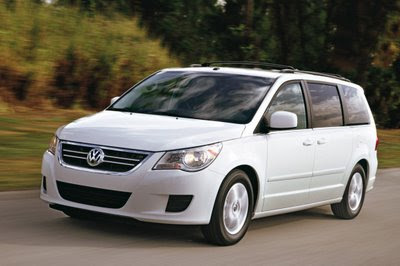 it'll start at $24 700 for the base model.
A loaded SELL model will be $38 400!
I haven't priced minivans lately, but $38 400 seems crazy to me.
And the base model comes with a 3.8 Liter engine with 197hp.
That's right. Less than 200hp form a big 3.8 Liter engine. In 2008!
Blame Chrysler for that one.
Which is that the Routan is. A Chrysler minivan with a new front, new rear and slightly revised interior.
By the way, these prices are about $1000 more than the Dodge version.
At least the VW is better looking….