Watch out
Last Updated: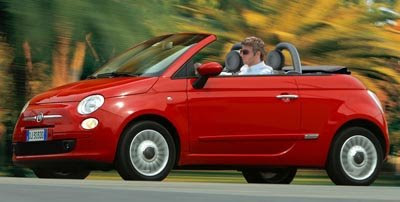 In the contest for the cutest car on the road, a new contender has emerged.
Fiat has announced it will produce a convertible version of the new 500.
I just hope we get the 500 one way or another in the US. But I'm afraid that by the time Fiat figure things out, the car won't be in production anymore.
I saw them last year in Europe and they looked great.
I will be in Europe again in July. I'll try to check out more non US stuff when I get there….