2009 Maxima prices
Last Updated: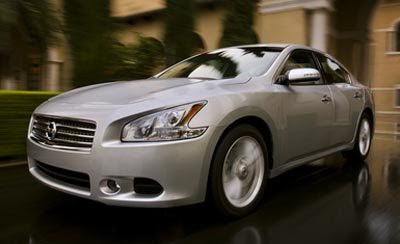 -$29 290 for the S.
-$31 990 for the SV.
Both come with the 3.5 Liter V6 and CVT.
EPA is 19/26. Good but not great. The "old" maxima was rated at 19/25. During a week drive a couple of years ago , I got about 15mpg in mostly city driving. And I never pushed the car.
It looks like a good deal compared to the infiniti G35. But is it compared to the competition?