2010 Prius Illustration
Last Updated: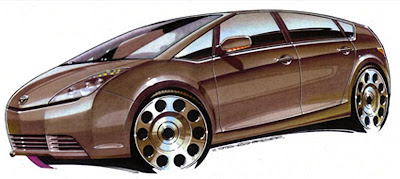 With over 350 000 Priuses sold this year, the new one will be major news.
I remember when the current generation came out, Toyota was hoping to sell 60 00 a year.
The next one might very well turn out to be more popular than the Camry.
As we mentioned before, it'll be at least a year before the plug in version comes out. And it might be in the Lexus model first.