Ay Caramba!!!
Last Updated: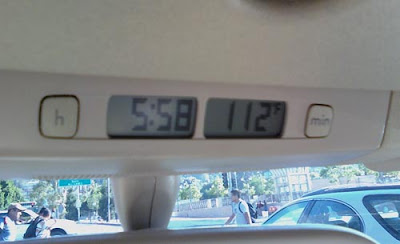 This was taken a few minutes ago at Universal City.
For my non US readers, that's about 44.5 degrees.
As you can see, still driving the new Beetle. But the top stays up for now.
So far I am really impressed with the engine. It is smooth, quiet and powerful.
Amazing considering I didn't really like it last year when I drove the new Jetta.
In this car, it feels and sounds great.
More later….