Electric Smart for 2010
Last Updated: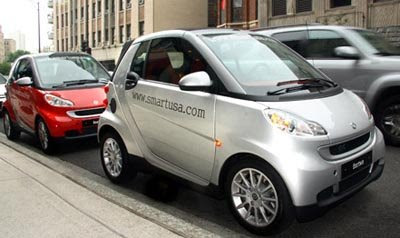 The head of Daimler, Dieter Zetsche (remember him? The one who got promoted after ruining Chrysler) announced they will have an electric version of the Smart for 2010. And by then, the more efficient Ion batteries should be available.
I think the Smart is the perfect car to go electric. It makes much more sense than the regular one.
He also said another electric car will be sold under the Mercedes name.
That will probably be a version of the redesigned A class. For Europe only.