Ford Flex details
Last Updated: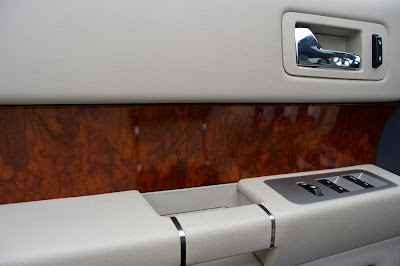 The interior of the Flex isn't as interesting as the exterior. At first.
Upon further inspection, it looks like the originality is in the details.
The texture on the upper door and facing part of the dash is made to look like some kind of animal skin.
It is pretty subtle but looks and feels really nice.
Most of the plastics are soft, but not all. yet everything looks of a high quality.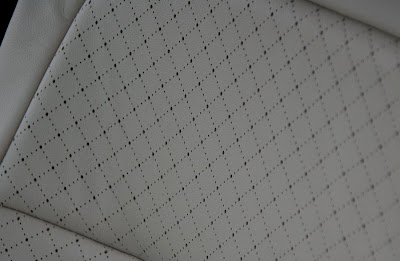 The perforated leather in the Limited model look both original and high end. The seats are great. They do look a bit flat until you seat in them. There is a slight feeling of "sinking in" and they feel great.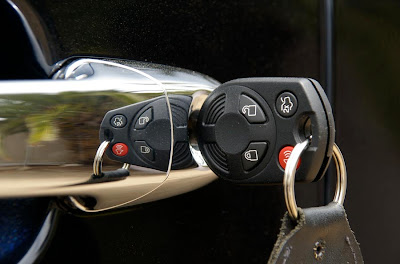 It's too bad Ford didn't chose a more original key for such an original looking car. This is pretty much the same one as many other, and cheaper, Ford models.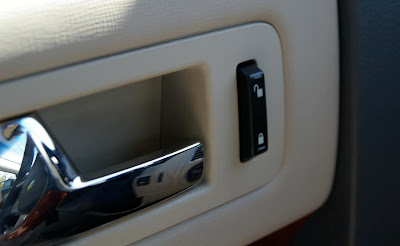 Again, this door lock switch is the same as in the escape and Focus. It is ugly in the these cars, so imagine how this looks in the Flex. Too bad…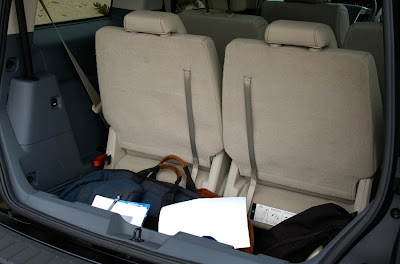 The cargo room behind the 3rd row seat is fine. But it sure isn't enough to carry 6 or 7 people worth of gear.
But I guess most SUVs/Minivans with 3 rows of seats don't offer much more…
I know I'm being picky….