Hummer deals
Last Updated: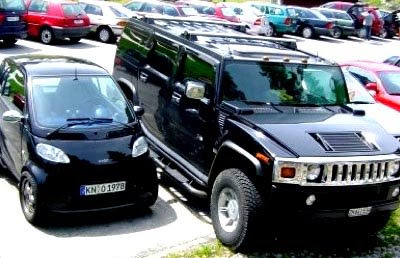 Just in time for a $5 a gallon gas in the summer.
The H2 and H3 carry between $4000 and $6000 rebates. Plus whatever deal you can get from your desperate local Hummer dealer.
You can lease an H3 for $299 a month.
GM is getting closer and closer to get rid of the brand by selling it.
Dealers are getting scared. They are now stuck with these fake off road tracks they had to install for test drives.
What an amazing and pretty quick turn around…
So if you need to tow your house, there are plenty of good deals right now.