Jetta Diesel prices
Last Updated: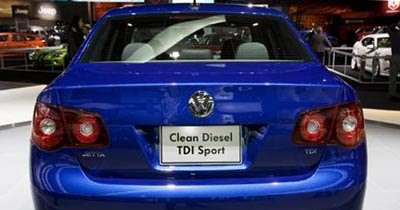 The new Diesel version of the Jetta will start at $22 000 in the US.
And $23 600 for the wagon.
A regular 2.5 Liter gas Jetta starts at $17 000.
Not sure yet if the TDI comes with more equipment. Otherwise this is a $5000 premium.
And that's pretty insane.
The Jetta Diesel is officially rated at 29/40 MPG.
But VW claims real life mileage will be more like 38/44 MPG.
We'll see about that.
Even if it's true, Diesel is about $1 more a gallon than gas. Plus that $5000 premium on the car itself.
It doesn't look like the Jetta will be the one starting the Diesel craze in the US…
Let see how much Nissan (Maxima) and Honda (Accord) will charge for their diesels…
UPDATE!
Apparently, the TDI will be the equivalent of the Jetta SE. Which costs $20 500.
The the premium for the Diesel is, then, only $1500.
A much better deal. If the car really gets 40mpg, that's pretty much similar to a Camry Hybrid. For much less money and with a much simpler technology. With cheaper maintenance.
The price of diesel fuel is still the main problem…