Maxima diesel coming up. But…
Last Updated: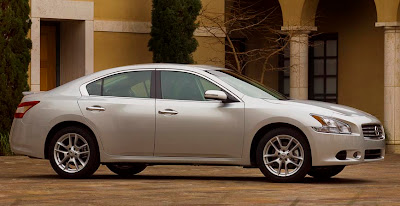 But wait. it might be only available with a stick shift.
While many people claim to "love" driving a stick, most Americans (that's about 95%) still chose an automatic transmission when it's time to actually buy a car. Even more in a large sedan.
So Nissan's decision is actually a way to say: "We'll offer a diesel, but we don't want anyone to buy it".
Honda is also supposed to get us a Diesel Accord next year.
I think there is something fishy going on with diesels in America. Have you noticed that diesel is about $1 more than gas.
That's pretty new. It wasn't like that a couple of years ago.
Mercedes is going as far as claiming this is a plot engineered by gas companies to prevent American customers from buying diesel cars.
Diesel should not cost more than regular gas.
It could be great if it was a bit cheaper than gas, like in some European countries. While still giving us over 20% advantage in MPG.
Something weird is going on, and once again, the US customer is paying for it.