New Small Chevy coming up
Last Updated: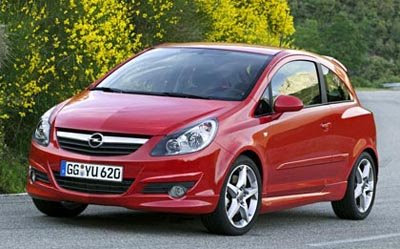 Chevrolet will have a new 'smaller than Cobalt" small car soon.
It will be built for the US market in the same plant as the Cobalt/Pontiac G5.
But it will be smaller.
It will use GM's new 1.4 Liter turbo engine. It could be good for up to 140hp while getting over 40mpg on the freeway.
Not sure what the car will look like, but we'll know more next fall.
I did post a picture of the new Opel Corsa, just because I like it. But I don't think that's what we'll get over here.
I just wonder….
It's good to see GM moving fast into fuel efficient cars. And Ford is bringing us the Fiesta.
What is Chrysler doing in all that.
Looks like they will miss the boat, again….
Chinese Chery made Dodges won't really cut it against German engineered Fiestas and GM small cars…