No more Hummer?
Last Updated: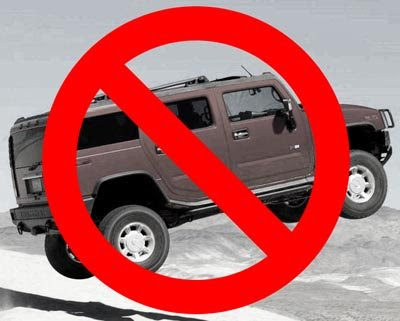 GM is actually considering selling the Brand. or even killing it.
(I think they could still make some cash selling it somewhere)
They are also shutting down the plants that built the Trailblazer?Envoy?9-7.
But that's not really news. These old fashion truck based SUVs are completely out of touch with the current market. Thank God.
Hummer was always a few years too late. They came to the market when people started criticising SUVs. And it got worse ever since.
Just the name alone means "gas guzzler" to most people.
Hey, it's kind of trying to sell a $35 000 Hyundai. Crazy…