Still driving the Corvette
Last Updated: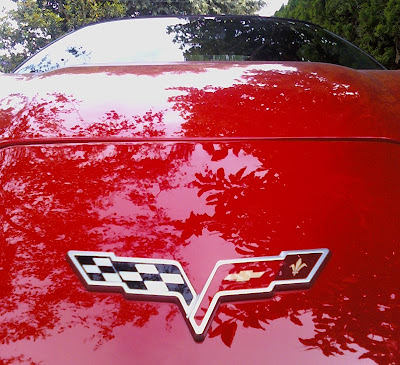 I must say it has been great spending a few days driving this car.
Surprising how easy it is to drive as an everyday car. The ride is smooth and the steering pretty light around town.
Maybe a bit too much.
And it doesn't come back after a turn as much as on most cars.
You just have to make sure you "turn back".
So you actually need to "drive" the car.
But it firms up nicely on the highway.
It is as solid as a piece of granite. Or at least feels that way.
One thing that really bugs me is the amount of disturbance in the cabin with the top down. This car should come with some kind of a net, standard. It's like having 20 hair dryers on your face. All the time….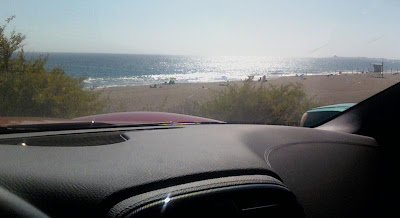 My mileage is averaging 19mpg so far.
With highs of about 25. But most of my driving has been around town, where it gets pretty hard to reach 15mpg.
And I do not push the car at all. I know it can be very fast, who doesn't.
I just want to find out how it is when driven "normally"…
It is actually really good for a 430hp V8 sports car.
But I just paid $4 50 a gallon this morning…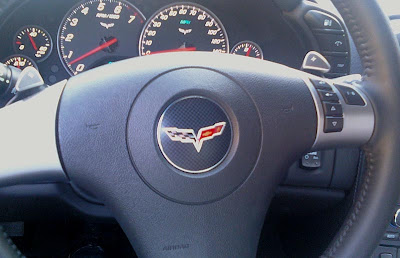 I was surprised to see the same steering wheel as on many other, and much cheaper, GM cars.
That's just too bad.
A $55 000 car shouldn't have the same steering wheel as a car costing less than half….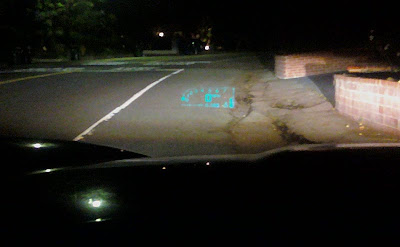 The hologram projected on the windshield is actually a neat and useful trick.
As long as you don't move the seat to high. Where you can't see the top of the display.
I also don't really know why the steering wheel controld aren't ALL electric.
You still have to move it up and down manually.
Again, on a $55 000 car….
More later….