2010 Chevrolet Cruze
Last Updated: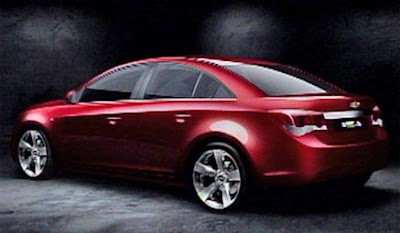 GM will offer a new 1.4 Liter turbo in the all new Chevy Cruze. Allowing it to get almost 45MPG on the highway.
This is pretty amazing news coming from a US company.
The Coblat replacement will be much cheaper than any Hybrid on the market and offer almost similar gas mileage. At least on the freeway.
That can only be great news for consumer. Ga will be over $5 a gallon by the time the Cruze comes out.
Not sure about horsepower yet, but VW does offer a 1.4 Liter Turbo in Europe with 168hp!
So it can be done.
With this engine and their 2.0 Liter Turbo with 260hp already in use in a few models, GM seems better equipped (for now) to respond to the amazing US customer turnaround.
Ford doesn't seem to have any powerful small engines right now.
And Chrysler just has nothing….