Ford Fiesta Econetic
Last Updated: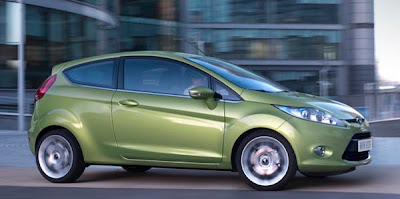 Around 65 MPG with a 1.6 Liter Turbo Diesel in a Fiesta.
This version will be on sale in Europe next year.
That is pretty amazing. This is exactly what Ford need sin the US. Even with high diesel prices, I bet a 65 MPG sub $15 000 car could be pretty popular over here as well.
The car pictured here is the regular version. The Econetic model will get a special front end as well as side skirts and spoiler.