More "Euro Fords in the US" news.
Last Updated: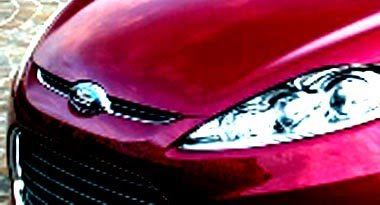 Ford has confirmed today that production of the Expedition/Navigator beasts will move away from the Louisville plant (To Kentucky), allowing Louisville to produce small Euro Fords for the US.
But that production won't start until 2011.
Which means… This what they told us a while ago when they said the next generation Focus will be the same for Europe and the US.
So that's no real turnaround, is it.
Here is some of the vague official PR BS from Ford's CEO:
"We continue to take fast and decisive action implementing our plan and responding to the rapidly changing business environment"
"Ford is moving aggressively using our global product strengths to introduce additional smaller vehicles in North America and to provide outstanding fuel economy with every new product."
All we know for sure is that the new small car will be based on the C-car platform.
Which again, could just mean the next Focus.
Meanwhile, the next Explorer will be car based and get 25% better fuel economy.
That's for 2010.