New Beetle convertible test drive
Last Updated: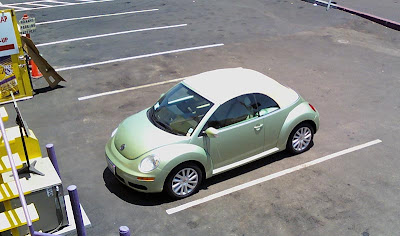 After over a week driving the New Beetle convertible, I've grown to love it.
This is one solid convertible. No rattles or squeaks anywhere.
The only problem in that area would be the windows. They are much taller than most convertibles and they do tend to rattle if you drive on really rough roads. When they're up.
Otherwise the car itself feels like a small tank.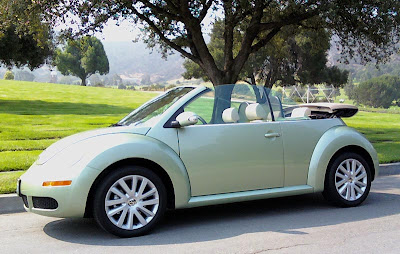 The engine is really much better than the old 2.0 Liter. I didn't actually mind the smaller and older motor when I first drove this car a few years back. But this one is much smoother and the added power feels great.
The transmission also feels smoother than before. Somehow. It is now almost impossible to feel any of the shifting.
The downside of it is that it is also a bit harder to get it to downshift. But the added torque of the engine mostly makes up for this.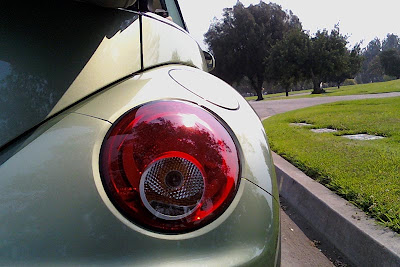 The ride is also a bit firmer. Due to the standard 17 inch wheels on the SE model.
There are now only 2 models. The S with a manual top, and the SE with everything.
So if you want an automatic with a manual top, you're out of luck.
Leather seats? Not any more.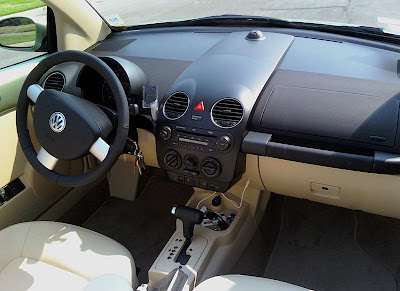 The interior is pretty much the same. And it still looks great to me. The whole console area is new.
And the SE comes with a leather on steering wheel, but not on the seats.
The standard vinyl (leatherette) looks like leather anyway. So why not…
The new Beetle Convertible SE is a great drive. Now with enough power for most.
And the engine is as smooth and quiet as many V6s.
Plus, it looks like nothing else.
More later….