2010 Buick Lacrosse
Last Updated: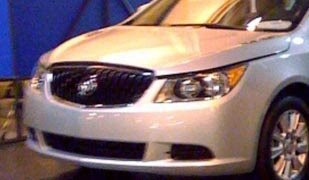 With the hood open.
Looks like it was caught in a factory or something…
It does look much better than the current model, but is it enough really?
The Malibu is a hit, but it is much cheaper.
I'm not sure Buick has the image to go against Lexus. And that's what GM has been mentioning.
More pictures when you click on the title. Taking you to Car and Driver.