2010 Ford Mustang Hood
Last Updated: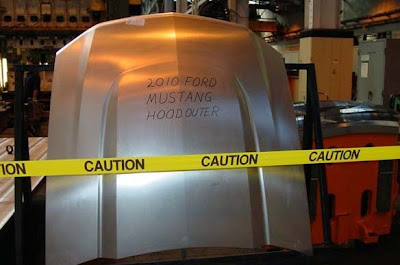 We can't really tell much of the car from it, but that's pretty much all we have for new.
It seems a lot more sculpted than the current one. That might mean the car itself could be much more interesting.
I still like the current Mustang, I hope they didn't' go too far with the redesign.
Just like the Fusion, pretty much all it needed was a better interior.
Even though the Mustang's was really not that bad for the price.
Be sure to check back soon for AmericanMuscle's line of
2010 Mustang
Parts.