Hyundai Genesis coupe interior
Last Updated: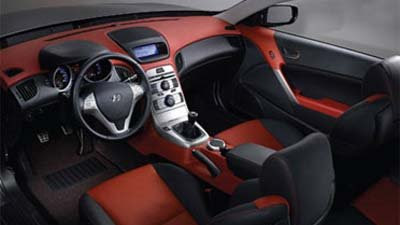 It seems to look a bit better on this picture.
Funny how a year ago at the L.A auto show, most people thought this car would come with a choice of a V6 and a V8. Just like the sedan.
But now that we know there will be no V8, the 2.0 4 Turbo actually seems the best option.
I've been driving the 2.0 Turbo in the Solstice for a week and I am convince these engines have a great future.