Untitled Post
Last Updated: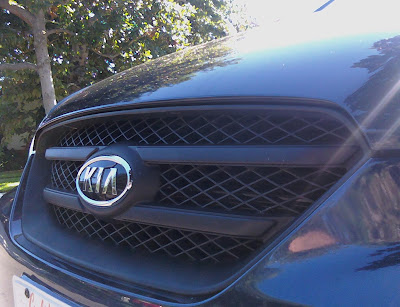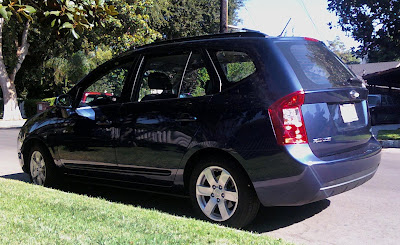 I have to admit, the Rondo would not be on my shopping list.
Mainly because I don't need that kind of car.
To carry 4 or 5 people, I would get a Mazda 3 or similar. But not something that looks and feels like a small minivan.
But.. Many people are OK with it.
So how does it drive?
Pretty well. The car has a really solid feel to it. Unlike most USVs it doesn't really lean in turns.
And the suspension is never too soft but always comfortable.
The engine is always smooth and quiet. (MY car had the 2.7 Liter V6)
but the transmission, even though it is smostly smooth, could feel a little "clunky" at times. Mostly when you are at slow speed. Shifts can be felt more.
Also when slowingdown, again at low speed. Sometimes you feel a little "clunk"…
The steering was fine. Ands o were the brakes.
But it always feels like you're driving a Minivan.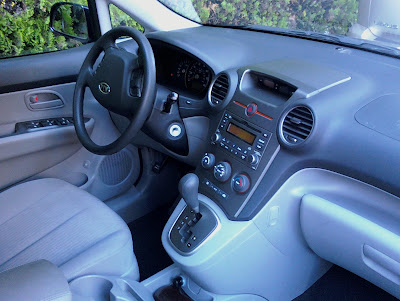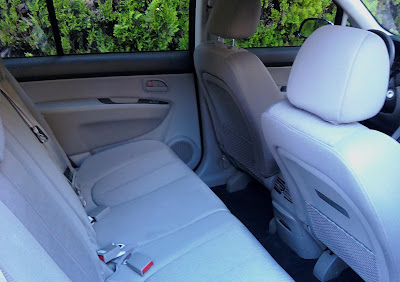 The interior isn't bad.
But the grey on my test car was a bit depressing. And the cloth felt pretty cheap.
But it sure is roomy.
The one I was driving only had 5 seats, so the trunk space was really good.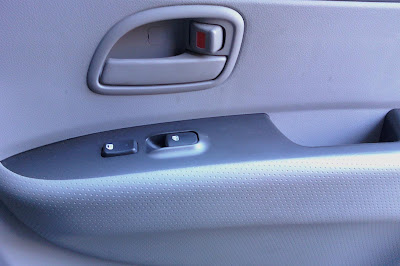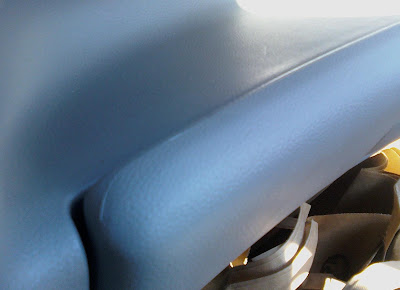 The fit and finish is mostly good. Except for some details.
Like the glove box pictured here.
And almost all plastic surfaces are hard to the tough.
And my average mileage wasn't really great. With about 20% freeway driving, I could barely get about 19MPG.
So there is a compromise.
But wait.
The car I drove retails for $19 845. CarsDirect has it for $17 555.
That is almost $4000 less than a Mazda 5. With a 4 cylinder engine.
And it is fully covered for 5 years.
So, it's like everything else. There is no free lunch.
The Mazda is more refined, but the Kia is much cheaper. And you do have to tell your friends about driving a Kia.
I know it should never be a problem, but it still is….
A good car, if a little bit unrefined.
Maybe you'll want to wait over a year and check out the next generation Ford C-Max available and built in the US…