Infiniti G37 Convertible
Last Updated: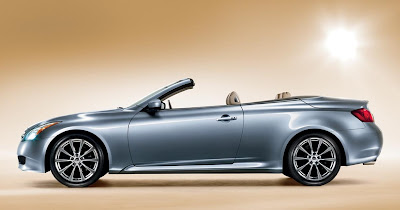 Looking good.
We'll see later what it looks like with the top up.
Now all the G35 models will be called G37 for the next year.
I just wish they'd offer a smaller engine as well. This is a good looking car. But most people will never need 320hp.
Mileage on these isn't really good either.
Gas prices pretty much killed the big trucks/SUVs.
I wonder how long it will take for the stupid horsepower race to stop…