More pictures of the Solstice drive
Last Updated: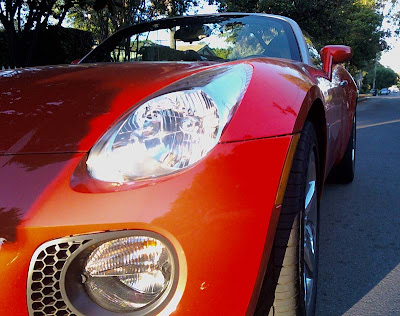 So it happened, I had to say goodbye to the Solstice I was driving for a few days.
Everybody pretty much agrees on how good looking the car is. GXP or not.
But most reviewers don't agree on how it drives and how it is on an everyday basis.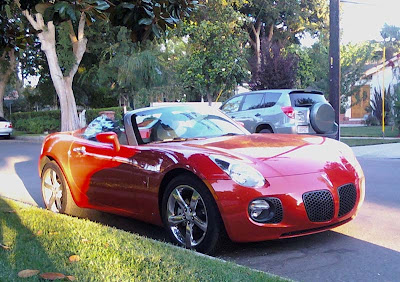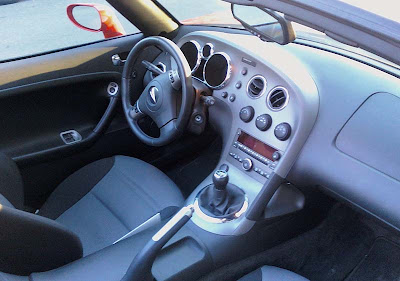 Sure, the interior looks good, but it feels cheap to the touch. Almost everywhere you touch.
The center armrest has a different plastic cover, so it's not as hard to the touch as the dash or top of the doors.
And as you can see, the power window switches are just too far back.
They should be exactly where the power mirror control is. Or on the center console.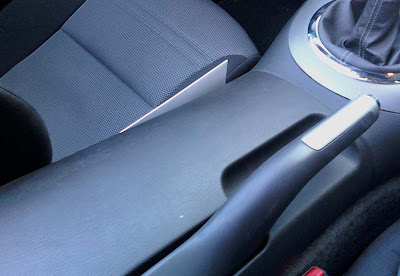 Speaking of the center console, would it really be too expensive for GM to mold in in a way so it has a little tray in it. Or any kind of storage? It just looks and feels like something is missing.


The storage between the seat is actually pretty convenient. Mostly because it's the only storage space in the whole interior.
(except the strange looking narrow storage areas along the doors. Where you can actually put a phone, some change etc…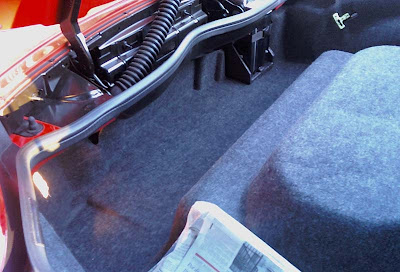 Everybody loves screaming about the trunk. Or lack of it.
That actually never bothered me. Mostly because I never had to take a date on a 3 day trip with this car.
But there is actually some storage in there. Enough for a couple of small soft bags.
Plus I had fun getting out and folding it once in a while. I just didn't mind.
That's pretty much the story about this car.
Everyone compares it to the Miata (Which I'm scheduled to drive in October), but they are missing the point.
The Solstice's engine sounds sporty. It's a bit rough when you start it in the morning.
The interior has some cheap parts, the top requires some work to fold, the 5 speed manual can be a bit tough. But to me, that's almost the point of this car. It makes you feel alive every time you get it.
It is one of these rare cars I never got tired of driving. the ride was very firm but never harsh, the steering was perfect,
the stereo sounded great and the whole thing felt as solid as a tank.
It's a car for people who "get it". Again, like a good looking girlfriend. But one who's a little cooky.
It's not for everyone.
But if it's for you, you will have tons of fun.
My test car didn't have the leather option and retailed for about $30 000. Carsdirect has it for about $2000 less.
Or you can actually get a loaded 2.4 Liter manual for $24 151 (retailing for $26 385)
I think it's a great car for the price.
I've also been checking forums and so far people are happy with their cars, with the vast majority of owners reporting "no problems".