Mystery prototype
Last Updated: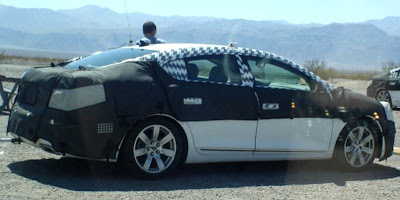 I hear this might be the new Buick "sedan". Whatever they decide to call it, Invicta or La Crosse.
But this doesn't really look like the Invicta production shot we saw a few weeks ago. At least the rear side windows seem very different.
Could it be a larger Buck sedan?
Something else?
Anything?
Any idea???