New even bigger Hyundai testing.
Last Updated: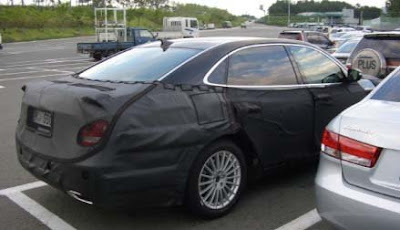 Yes, an even bigger one.
This is so far called the i70. And will probably replace the old Equus only sold in Korea.
I really don't think Hyundai is is a position to sell an even larger and more expensive car than the Genesis outside of its home market.
By the way, I did see my first Genesis on the road this week end. And sure enough, it is totally invisible.
But actually no more so than most other boring looking "luxury" sedans out there.