New Mustang Logo
Last Updated: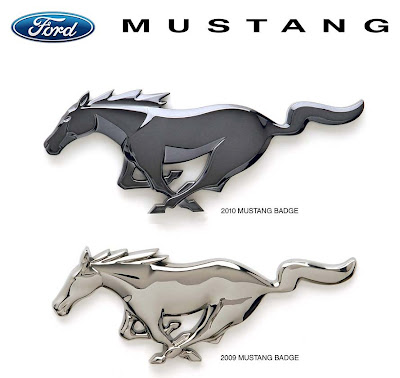 The classic Mustang logo will again be redesigned for the new 2010 model.
I guess this is the biggest Mustang news until we finally see the "new" one this November.
Let's also hope they replace the base V6 engine. 200hp from a 4.0 Liter engine should be acceptable in a 2010 car…
Stop by AmericanMuscle.com for some
Mustang Emblems to spice up
your ride.