New Versa front end?
Last Updated: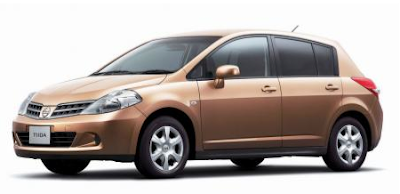 Well, the japanese version of our Versa, the Tilda, is getting some small revisions. Which include a new grille.
I personally think the Nissan Versa is one of the worse looking car sold in our country. Especially the sedan. It looks to me like an 1980's eastern European car. Cheap and awkward looking.
I just don't get it. Nissan has many other small cars they could sell here instead of this.
I just hope the new Cube kills it in the US line up.
So this new front isn't really change anything…Is it…