Opel Insignia Wagon
Last Updated: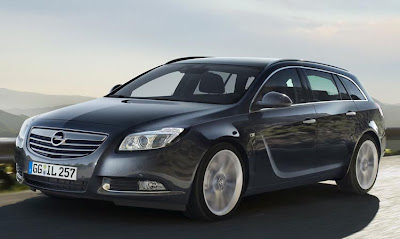 But they officially call it "Sport Tourer". I guess "Wagon" is still a dirty word, somehow…
This is really nice looking. Even the Audi Q7 inspired rear hatch works. It makes it a bit more original than most other mid sized wagons.
The Insignia will be our next Aura.
Let's hope this makes it over here through Saturn.