VW Voyage
Last Updated: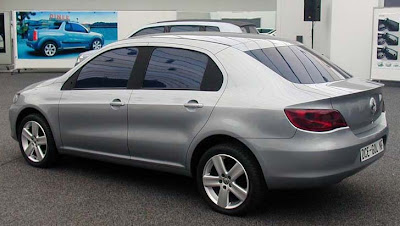 This is just for Brazil.
A trunk version of the hatchback Gol.
Maybe it's just me, but that wouldn't look so bad as an entry level VW in the US either.
And look. Behind it, on the wall. It seems they're working on a cool super small pick-up version.
That would be fun.