2010 Mazda Miata
Last Updated: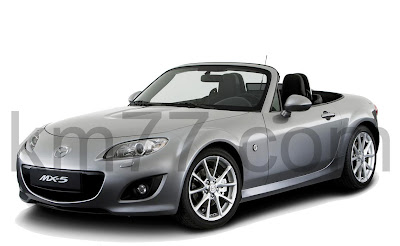 If this is real. I'm not 100% sure.
At least they didn't ruin it.
It still looks good. The problem with the Miata is the great looking Solstice. Even if the Miata is a great car, the GM twins look much better.
Making the Mazda almost invisible in the street.
I will find out more for myself as I am scheduled to drive one for a week at the end of October.