All new Mercedes E Class
Last Updated: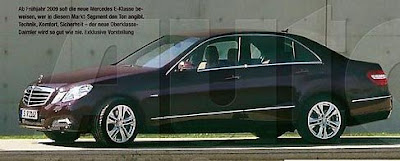 From the German magazine Autizeitung.
This does look like the real thing.
Unfortunately…
The smallish wheels, the boring shape we've seen a million times before.
And from spy shots we've seen , the interior could be even worse.
For a car that starts in the US at over $50 000.
Good luck….