Audi A1
Last Updated: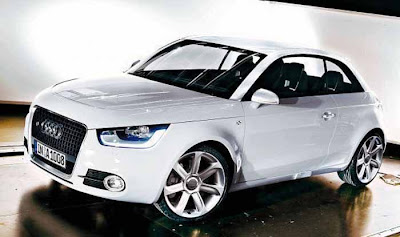 I know it looks good, but this is still just an illustration.
Audi will be back in the small car market (After the A2 a few years ago) with some competition for the Mini, Alfa MiTo, Fiat 500 and other fancy tiny European hatchbacks.
Not sure if they will try it over here. But they might.
It is a big mistake to think gas prices will continue to drop in the US after the beginning of the year.
We will see more and more small cars on our roads. Even GM just announced they will produce 70 000 more Cobalts for 2009.
So a really small Audi.. Why not….