Hyundai Sant Fe Hybrid
Last Updated: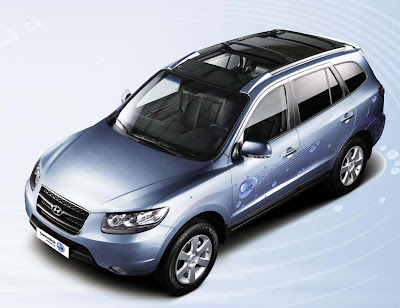 Sure, this is just the "concept" version for the Paris Auto Show.
But this will come out very soon
as a production model. Using a 2.4 Liter gas engine on top of the electric motor. Matted to a 6 speed auto.
Apparently getting 38mpg average.
This is really good news.
Let's hope the dual sunroof set up also makes it to production…