New MGs getting delivered soon
Last Updated: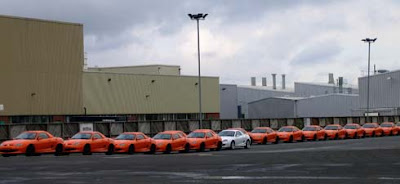 As early as next week.
the Birmingham plant started producing cars again recently after a 2 year hiatus.
The new Chinese owners are claiming deliveries starting next week.
But as they announced a few weeks ago, nothing for the US…
I just wonder what is up with the freaky orange color on all these cars….