Saturn Aura MPG weirdness?
Last Updated: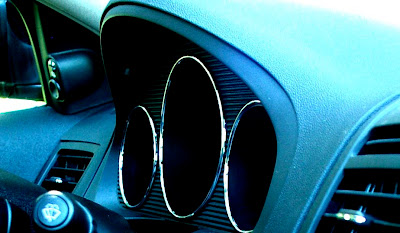 I will be posting my driving impressions of the Aura soon.
But meanwhile, among other things, I am checking gas mileage.
It is after all the main reason GM offers the 2.4 Liter 6 speed on their top Aura model for 2009.
But so far the onboard computer has been giving me rather strange readings.
I have been driving in my usual relaxed manner. Which got me around 15 to 16mpg City in a 430hp Corvette.
But here, I only get between 16 and 18 in strict city driving.
And I am having trouble getting 31mpg on only "very relaxed" fwy cruising.
I will double check with how much gas I am actually using later. But my "relaxed" driving usually gets me better (sometimes much better) numbers that what manufacturers actually claim.
I am about 5mpg off on this one.
I just wonder if anyone here owns a Saturn Aura,or has driven one for a while. And what the mileage is.
I remeber getting an average of 23 mpg on the 2.4 Liter Malibu. But that was mostly country driving.
I will contact GM about this and am also trying to get a similar Malibu (6 speed with 2.4 L) to compare.