VW Golf Bluemotion Diesel concept
Last Updated: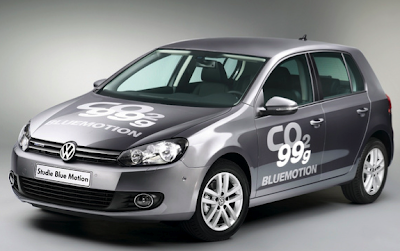 VW claims it'll be able to get 74.3 MPG (That's about 62MPG US) when it goes on sale in Europe in the second half of 2009.
That's pretty amazing and would actually be better than the current Prius. Without an electric engine.
We'll see if VW decides to sell this version over here.
That would be a good idea, if they want to stand out from the crowd, like they should. Offer something different.