Buick Enclave review
Last Updated: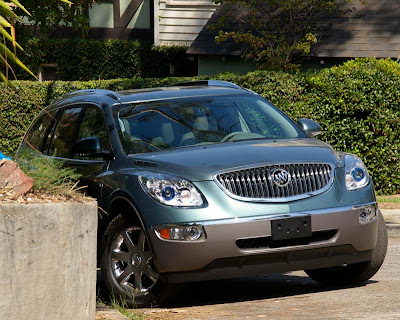 -HOW DOES IT LOOK?
Well, most people would agree, the Enclave does look great in person. It's actually quite a turnaround for Buick. It does look expensive without being cheesy. It kind of reminds me of an American Audi Q7. And just because it's American, it is a bit bigger too.
And not afraid of a chrome grille.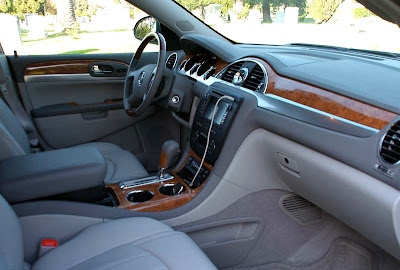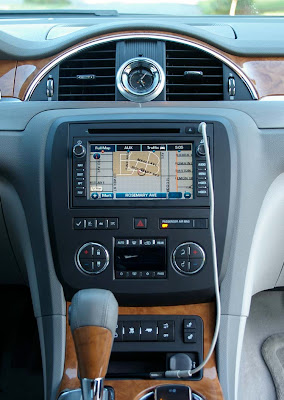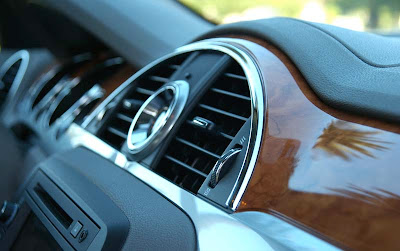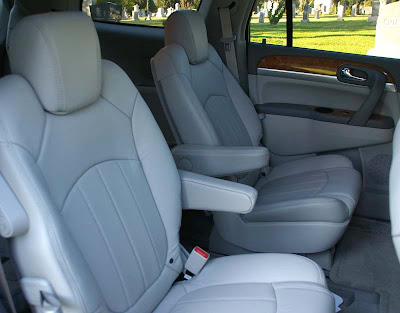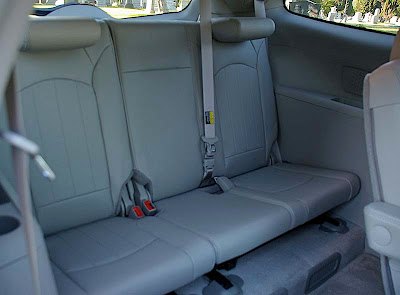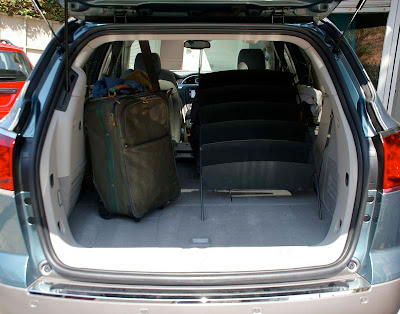 -HOW IS IT INSIDE?
The interior is really nice. A few things bother me. Mainly the really fake looking "fake wood" everywhere except on the steering wheel (where for some reason, it is real…)
The designers did a great job giving the interior a great personality. It is very modern with a touch of retro. Which I think is perfect for Buick.
The seats are comfortable and the Bose stereo in my test model ( A top of the line version) sounded quite amazing.
There is an iPod plug. But in a car like this one, they should have iPod integration through USB.
There is plenty of room in the rear seat, and it's even OK in the 3rd row.
Fit and finish is almost perfect. A couple of very small details, like chrome bits ends, were just a bit off. But I could find that in pretty much any car, because I am picky.
For a big car, the doors didn't sound that great. They didn't have that amazing solid sound that most European cars have when you close them. Not tinny. Just not that great.
-Ride.
The ride was actually a bit on the firm side.
Which was kind of surprising after driving such smooth "average" sedans like the Malibu.
I mean, a Buick… It was in no way uncomfortable, just not a carpet ride. And much firmer than a Lexus Crossover.
But it is super quiet , at any speed.
-Steering.
Steering is as light as you'd expect. But it is also precise. And the big car seems like it "turns on a dime".
It basically feels like a car. It never feels like a big SUV.
-Engine.
The 3.6 Liter V6 sounds great, whenever you can hear it. But I was surprise of the lack of pick up at take off. There doesn't seem to be much power under 2500 RPM. Which is almost strange. Again, in a Buick, I didn't expect to push it to feel some power.
Once you get going, it's more than adequate.
Mileage was, I'm afraid to say, quite disappointing.
I only did around 16MPG in a mix of about 65% city driving.( even hard to keep it at 14 in just city driving)
Sure, it holds more people and cargo than a mid size car.
But most people in this country don't need more than 5 seats and a large trunk.
The Ford Flex I drove for a day a few weeks ago averaged almost 18MPG in similar driving.
So I guess 16 isn't that bad for such a large and heavy car.
Still. Most people will think twice.
-Transmission.
The 6 speed auto was smooth and pretty quick to downshift. What can I say. It worked pretty much as you'd expect.
-So?
Well.. My car was a loaded AWD model priced at over $46 000. No matter how you slice it, that is a lot of money.
And really a lot for a Buick. A brand that has had a pretty bad image for decades.
And although my test car was over $46 000, you can get a well equipped Enclave for much less. If you can find any credit, that is…
But it is a really nice car. It drives great, looks really good and it really was a pleasure to step into every day.
Until my last day of the week that is…
Something happened. Something I had not experience for many years. Not since I was driving $500 20 year old clunkers.
I parked the car in my street one evening. And the next morning, it just wouldn't start.
So, sure. I pushed the Onstar button. (For once I get to use it right?)
All they could tell me is that, as far as they could figure out, my car was OK and that I should call my dealer for a tow truck…
Of course, I didn't, really.
The people from GM you lent me the car in the 1st place came and got it.
I have no idea what was wrong. It has been a couple of weeks. I am still trying to find out.
I know things happen and they actually don't mean much. iPods can go back after a week too.
It's just really annoying.
The Enclave is really a very nice car. But like most cars sold in this country, it is pretty much out of touch with current times.
The market is changing so fast.
High gas prices and the "credit crunch" are car makers worse enemies. And cars like the Enclave, no matter how good they are, will pay in the market place.
A great car for the wrong times. Like many others….