Mazda3 Interior
Last Updated: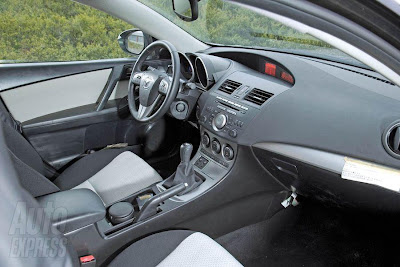 The shapes seem pretty nice and modern. But this bad picture taken with a flash makes the whole thing looks really cheap and shiny.
I don't know why anyone would use a flash when taking pictures of a car interior outside.
They do it all the time, and it always looks bad…
More pictures soon.