Nissan Nuvu Concept
Last Updated: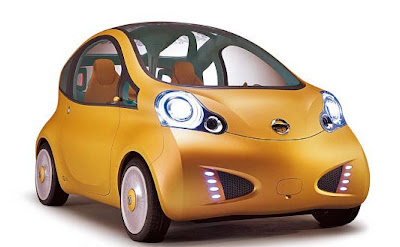 Nissan is planning an all Electric car for the next Tokyo Auto Show.
The Nuvu concept might give us an idea of what the new car will look like.
It seats 3 people and is capable or running for about 80 miles on a single charge. Top speed would be around 75mpg.
The production version will be on sale in Japan and the US a year after.
Is this the second coming of the electric car????