Tesla S Sedan
Last Updated: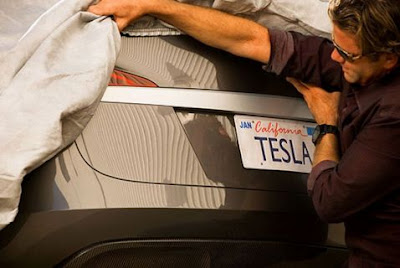 That's really the 1st time I see any picture of the upcoming Tesla sedan.
It is supposed to cost around $50 000 and be the size of a BMW 5 series. And coming out for the 2010 model year.
Tesla has been laying off a lot of people lately, so we'll see what happens to this car.