All new Ford Focus
Last Updated: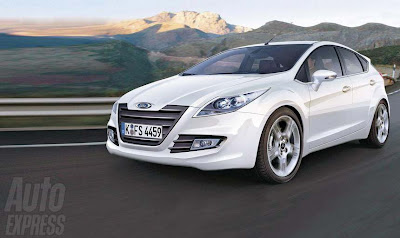 The next generation Focus will be the same model for Europe and the US.
Just like the new Fiesta.
So we will probably get this one about a year after its European introduction, and in time for the sedan version to be ready.
Which could mean a 2011 model.
This illustration from Auto Express shows quite a modern design.
On related news, it seems that some people at Ford are seriously considering selling the tiny new Ka over here as well.
I am not sure how they are planning to make money on it with the much cheaper prices in the US than in Europe.
It would have to be quite a bit cheaper than the already inexpensive Fiesta.
But hey… Why not.