All new Mercedes E Class coupe
Last Updated: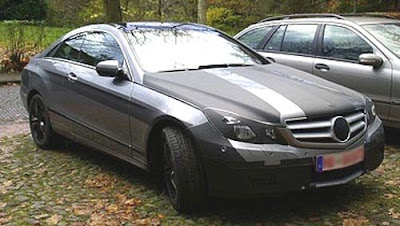 This car will be replacing the C Class based CLK.
And there are rumors that the coupe (and the upcoming hardtop convertible version) will still be based on the C class, although now they actually call it the E Class coupe.
At almost $50 000, the CLK never really looked the part of a luxury car. The interior is just OK, and the exterior really doesn't look more expensive than many other much cheaper cars.
Plus, it's never been as reliable as its Japanese competition.
This new one looks a bit strange. And the blocky interior design doesn't convey much of a luxury feel either.
At least, it looks like all the windows come down.
Maybe that's worth $50 000….